Kettles - Be Aware Safety Advice
Updated 5 months ago
Boiling water safely
Water and electricity are a dangerous combination; follow these tips to fill and boil your kettle safely.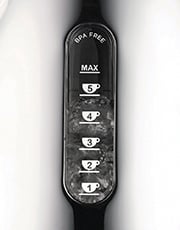 If you're considering buying a new kettle, look out for those that offer boil-dry protection. This device will automatically switch off the kettle if there is not enough water inside. For more advice on what to consider when buying a kettle, read our buyer's guide.
When filling the kettle, open/remove the lid to fill- don't fill via the spout. Make sure the lid is fully closed before switching on and don't open or remove the lid while the kettle is boiling.
Was this article helpful?